Since 1991, JR's Freight Services has been dedicated to the needs of our customers, carriers, employees and also our level of service and on-time performance. We are a full service transportation company with forty-eight state authority. We have our own equipment with company drivers and owner-operators, as well as a brokerage division. We invite you to check out our website to gather more in-depth information on the services we offer, to see if a career here at JR's Freight Services is right for you, or to just find out a little more about who we are.

You Call, WE HAUL!
Are you looking for a trucking company that is dependable and professional, with a proven track record of on-time deliveries, to ship your products? Look no further, we are that company! It doesn't matter if you are looking to ship your product across the country or just across town you can count on us to get the job done, on-time and without damage.
We have a wide variety of equipment including: all late model 3 axle and 4 axle tractors, 48 foot flatbeds, 48 foot step decks, 48 foot curtain vans, a 48 foot Conestoga, 53 foot 4 axle flatbeds, 53 foot 4 axle curtain vans, and an 80 foot stretch trailer.
All of our trucks are equipped with Qualcomm communication systems, this gives us the ability to be in constant communication with our vehicles and allows us to provide real time shipment tracking for our customers.
We are very proud of our professional and friendly staff. Each member of our team here at JR's Freight Services is dedicated to customer service and they are anxiously awaiting the opportunity to help you with your transportation needs. Give us a call today and experience first hand why we are known as "one of the premier carriers" in this industry.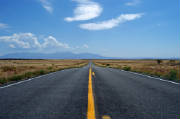 Finding yourself stuck in the middle of nowhere with no load in sight? Let JR's Freight Services help!
We offer a Brokerage Service for the independents outside the JR'S Freight Family. Whether you have flatbeds, step decks, curtain vans, Conestoga's, maxi's or dry vans we have loads available if you have safe, dependable equipment.


At JR's Freight Service we appreciate your business. Our office hours are from 7am to 5pm Monday through Friday. If you need to contact us after hours please refer to our Contact Us page.
We are located at 555 Rouge Ave in Stayton, Oregon. For directions please give us a call at (503) 769-4405 or go to our Directions page by clicking below.


Now Hiring Company Drivers!
Are you tired of working hard and not reaping the rewards of your toils? We always welcome the opportunity to serve you and offer our company drivers a full benefit package; including Medical, Dental and Vision Insurance as well as 401k and AFLAC!
We also Welcome Owner-Operators!
Whether you're an owner operator or a driver just looking for a home, you need to be sure to check out our
page and fill out an on-line application while you're here!
Looking For Available Equipment In Your Area?
JR's Freight Services, Inc. is a full service transportation company authorized to run in 48 states. We have our own trucks with company drivers and owner-operators as well. You can view a list of our available equipment on our Equipment Page. This list shows: type of equipment, location, and estimated availability date.

Recognition for the month of:
Driver Of The Month
Kevin Nye

Not only are we devoted to providing excellence to our customers & vendors, we are also active and supportive in our community through sponsorship of schools, scholarships, and athletic activities. For more information, call 503-769-4405 or just simply fill out our comment form on our
Contact Us
page


"We must never forget the price of freedom is eternal vigilance, first in our thoughts and forever in our hearts!"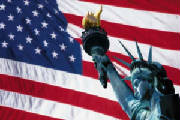 We salute those brave souls who have and who are currently serving our country so that we remain the great nation we are, built on the principles of freedom. We pray for the families of the courageous soldiers that have fallen in defense of those freedoms, and for those that are now in harm's way.
For it is in GOD WE TRUST ! ! !
---
JR's Freight Services, Inc.
555 Rogue Ave Stayton, OR 97383 | 503-769-4405 phone | 503-769-4403 fax